for kids
"Linda Egenes's detailed yet respectful observations of Amish life are a perfect match for the gentle people she portrays. No one has more faithfully captured the quiet tone of daily life among the Plain People."

—Scott Savage, editor of Plain magazine
Linda Egenes has published nonfiction and poetry for kids magazines, and served as the young people's editor of Plain magazine for four years.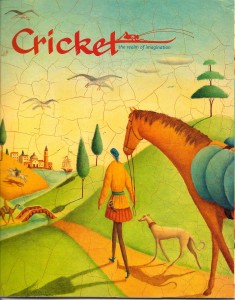 My poem "Black Stallion" appeared in the September 2007 edition of Cricket magazine.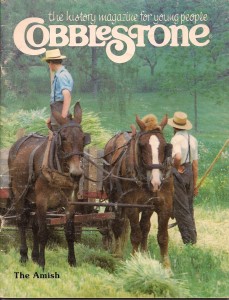 "A Day with the Amish" and "The Budget" appeared in the November 1987 issue of
Cobble stone
magazine. The editor of a new magazine about plain people read it. He wrote and asked if I'd like to the young people's editor of
Plain
magazine in 1993.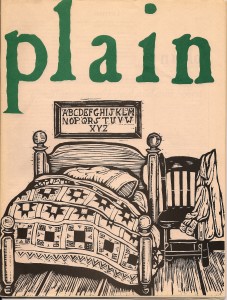 As young people's editor of
Plain
magazine, I visited many Amish homes and families in Iowa and other states. I rode in an Amish buggy, visited an Amish school, cooked with my Amish friends in their kitchen, and learned to quilt. Scott Savage, the editor, liked my articles, and he said, "Why don't you put them together as a book?" So I did, and that is how
Visits with the Amish
, my book about the plain people of Iowa, was born.

My short story "Madhu the Antelope" appeared in
Timeless Wisdom Stories:
Magical and Enchanting Timeless Stories (Vol.1)
, an
audio collection of traditional tales from India.
I've also written
Ida Mae,
a novel for young kids aged 10-12 about an Amish girl growing up in Kalona, Iowa, which has not yet found a home with a publisher. Recently I finished the first draft of a young adult novel
.
In a way it's about my life growing up in the 60s with really weird hair, but in other ways, it's about figuring out who you are inside. I hope someday my novels get published so you can read them!
I like to write about the environment, so my next novel is an eco-mystery set in Florida, where I spend my winters. It's a fascinating place, with all kinds of new animals and plants to get to know!