about
Welcome For me, writing is like eating chocolate—pure pleasure.  I've been a working writer since graduating with an M.A. in professional writing in 1986, mostly writing about things I'm passionate about, such as green and healthy living, travel, and the arts. I like to write in many genres—nonfiction books, magazine articles for adults and kids, websites and newsletters. My newest project is a YA historical novel, and I'm a member of the Society of Children's Book Writers and Illustrators and the Author's Guild.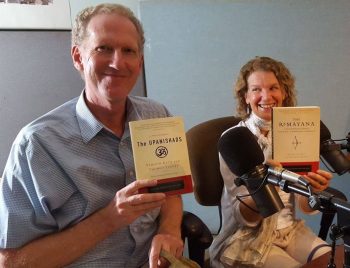 Every so often I teach writing workshops to the public or courses at Maharishi International University in Fairfield, Iowa, a fully accredited university where the staff, faculty and students all practice the Transcendental Meditation technique to develop their full potential. My husband, Thomas Egenes, is a professor of Sanskrit (the ancient language of India) at MIU and is the author of Introduction to Sanskrit and, with Dr. Vernon Katz, co-author of The Upanishads: A New Translation, (by the same publisher who published my book The Ramayana: A New Retelling of Valmiki's Ancient Epic—TarcherPerigee, a division of Penguin Random House). By the way, if you're wondering how to pronounce "Egenes," our last name, just think "EGG-a-ness" and you'll have it about right.
I love living in Fairfield, first of all because of our many lifelong friends here, but also because there are so many green and healthy things happening all around our little town.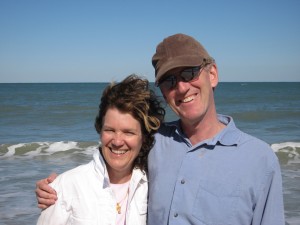 My husband and I both have a travel bug, so when it gets cold here in the winter, we usually escape to Vero Beach, Florida, to catch some surf and sunshine. There we can find locally grown organic vegetables all winter long. Our favorite stop on Saturday mornings is the farmer's market in Fort Pierce, which overlooks the water.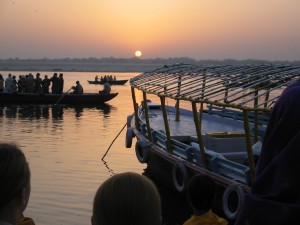 We've also taken groups of students to Italy, Switzerland and India, and sometimes we go to those places with our friends.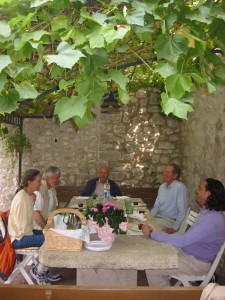 One summer we lived on an agriturismo south of Florence and ate homegrown organic tomatoes, basil and zucchini—and eggs so fresh they were still warm.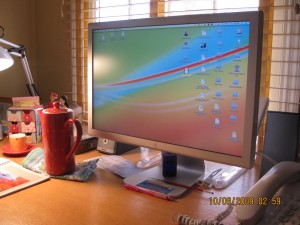 But most of the time you'll find me in my study here in Fairfield, writing on my computer. For me, writing is the most fun thing I can do.