BY LINDA EGENES
Like falling in love, the process of creating art can be a mystery, even to the person writing the song or sculpting the statue. As the novelist Eric Jerome Dickey said, "It's impossible to explain creativity. It's like asking a bird, 'How do you fly?' You just do."
Yet a growing number of creative artists and actors—think Katy Perry, Lena Dunham, Hugh Jackman—have found that practicing the Transcendental Meditation technique is a powerful yet dependable way to capture the ever-elusive muse. And if one artist can boost creativity through meditation, you have to wonder what would happen if everyone on the set—singer, actors, producers, installation artists, production crew—practiced the TM technique?
"This reworking manages to enrich the sound without losing its ethereal quality." —Indiewire.com
This actually happened when LA actress Elena Charbila (who has a dual career as a singer-songwriter under the moniker Kid Moxie) asked producer Michael Sternfeld to collaborate in creating a music video for her hauntingly beautiful rendition of the iconic score "Mysteries of Love," composed by Angelo Badalamenti for director David Lynch's 1986 film Blue Velvet. 
In just three long days of shooting and ten short days of editing, Elena, Michael, and a crew of over twenty—all of whom practice TM—created an artistic and evocative video that debuted at the "Music of David Lynch" tribute concert to a sold-out crowd of 1500. As reported in Rolling Stone, the concert not only raised funds for the David Lynch Foundation to teach TM to at-risk children, but featured an all-star lineup of Duran Duran, Moby, Donovan, Chrysta Bell, and Sky Ferreira performing music from the director's movies and albums.
The "Mysteries of Love" music video garnered positive reviews, like this one from Indiewire.com: "While the original composition has long been a favorite among die-hard Lynch fans, this reworking manages to enrich the sound without losing its ethereal quality…and the end result is pretty great."
Yet the real story is found in the making of the video, as the mythic power of love not only informed the theme of the song and video, but became the creative force that united the team and threaded its way through every image and sound.
Connecting with the David Lynch Universe
For Elena Charbila, the video was the fulfillment of a lifelong love affair with the work of award-winning director David Lynch and composer Angelo Badalamenti, who collaborated on the scores for most of David Lynch's films.
"Some melodies become a part of you, inspire, and transform you," says Elena. "The universe that David Lynch co-created with Angelo Badalamenti was like that for me."
Although born in Greece, Elena based her career in LA, starring in films alongside Al Pacino and Malcolm McDowell. Five years ago, she had the chance to interview her personal hero, David Lynch, for a major Greek newspaper.
"The way he talked about meditation and creativity intrigued me," she says. "Because I deeply respect his work as an artist, I thought there must be something there. So on my next birthday, I gave myself the gift of TM."
"For me, the underlying theme was showing the dark and the light side of love." —Elena Charbila
"It helped clear away the mental clutter," Elena adds. "To have a clear idea of what you want to express through your art, you need to hear your own voice better. And TM certainly helps you do that."
Soon she became a contributor to the David Lynch Foundation and its radio station, Transcendental Music, to help underserved children and adults learn the TM technique. Then one day she worked up the nerve to mail her music to Angelo Badalamenti.
The fabled composer not only liked her music, but at a later meeting, mentioned that he was remaking "Mysteries of Love" with a full orchestra and suggested that she perform the vocals.
Elena found his offer "both scary and extremely exciting" and recorded the song in the transcendental, delicate vocals that are her trademark. "It was a personally satisfying moment for me," she says. "Angelo loved what I did with his song, and he was generous and gracious enough to let me use it for my new album, 1888.
The story might have ended there, but Elena couldn't let go of a certain idea.
A Collaboration Based on Trust
"I remember that it was floating in my head that 'Mysteries of Love' was such a cinematic piece, an iconic song, and there was no video for it," she says. "So I called up Michael Sternfeld and said, 'We have to do this together.' "
Elena had met Michael Sternfeld through the David Lynch Foundation during Michael's five-year stint as event producer for events featuring Paul McCartney, Ringo, Sheryl Crow, Moby, The Beach Boys, Jerry Seinfeld, and Jim Carrey.
From the start, the two felt tuned into each other's thoughts to an uncanny degree. "We were laughing that we could read each other's minds, and we both felt that there was trust," says Elena. "That is a huge building block for starting anything."
They decided to shoot the music video in Fairfield, Iowa, home of Maharishi University of Management (MUM). Michael set out to assemble the production team, recruiting directors Amine Kouider, media and communications faculty at MUM, and Sam Lieb, head of DLF.TV, as well as co-producer Donald Revolinski, faculty of the David Lynch MA in film at MUM.
At first it was challenging to get the team to clear their schedules. Then Michael thought, "Wouldn't it be amazing if we showed our music video at the live 'Music of David Lynch' concert?" Says Michael, "We didn't even know if David wanted to feature music videos. It was basically a one-in-a-million chance, but the project suddenly went from some wild, pie-in-the-sky idea to something that could actually happen."
The only problem was, there were only three weeks left before the concert.
The Art of Creative Collaboration
What transpired in just three long days and nights of shooting outdoors in freezing March temperatures was nothing short of magical.
Elena, who had never taken a creative journey with a group of people who were all TM meditators before, was struck by the level of harmony on the set. "There was extreme care with each other's ideas. Egos were kept at a minimal healthy level. From the first meeting, there was so much love, like a nonverbal contract that we were going to stay connected, we were going to stay in love for the entire process. I had never felt that before."
Elena also felt a heightened energy level that she finds hard to explain. "It was a very long shoot. We were reaching for the sky with the things we wanted to do. Yet the feeling level was electrifying. For me it was a beautiful pool to swim in."
"Underneath there was a feeling of no doubt that we would finish, a deep trust in the flow of nature." —Michael Sternfeld, producer
With shoots lasting into the wee hours of the morning, she appreciated the meditation breaks. "There was a mutual understanding that everyone was going to do it. Whereas here in LA, if somebody saw you meditating, they'd be like: 'Hey what's up? What are you doing?' There, nobody asked any questions; everybody knew the process. That was pretty refreshing."
Realizing the Vision
The video's beautiful yet disturbing visual images of the cocoon unravelling into a butterfly, performed by S.B.Woods, a performance and installation artist who has been practicing the TM technique for 34 years, fit perfectly with the shared vision for the film.
"For me, the underlying theme was showing the dark and the light side of love," says Elena. "Because love is both beautiful and scary, especially in the beginning stages."
The motif of light and dark reverberated through images of the video's mystical forest set, created in two days of freezing temperatures by "tree woman" Cherie Sampson, an environmental performance and video artist who previously taught at Maharishi University of Management and now teaches at the University of Missouri.
After the last day of shooting ended at 4:00 a.m., there were only five days left for the three editors to complete post-production editing—a task that would normally require three months of work.
"The entire project was a stretch," says Michael, "But underneath there was a feeling of no doubt that we would finish, a deep trust in the flow of nature. We never gave in to fear or anxiety; we just did it. And that comes from working with a group of meditators."
The crew waited as David Lynch and the producers of the LA concert reviewed the video. Finally, just a week before the concert, word came that David Lynch not only loved it, but it was the only music video approved for the live concert.
"That was stunning," says Michael, "but there was no time to celebrate. Because we had sent an unfinished version, we spent the remaining five days on final edits and the coloring process, finishing just twenty minutes before being delivered to the control room in the theater at the ACE Hotel in LA."
Michael notes that from the moment they conceived of this project, there was a feeling of inevitability that swept them along. "Instead of thinking, 'we need to make something happen,' what if love itself was making this happen?" he wonders. "And that, to me, is key—the feeling you're left with at the end of this video. If the viewer's heart opens to some deeper level of life, then we accomplished our job."
Watch Mysteries of Love here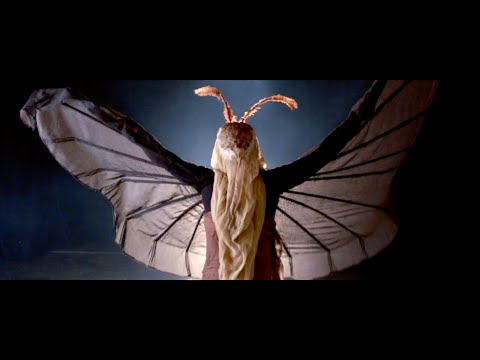 [This article was originally published in Issue 25 of Enlightenment: the Transcendental Meditation Magazine.]
Related Links