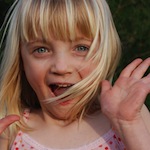 Finding healthy food for kids can be a struggle, especially in summer, when everyone wants to kick back and relax. It helps to have an alternative plan to junk food already in hand. Here are three recipes from the book Super Healthy Kids: A Parent's Guide to Maharishi Ayurveda, which I co-authored with Dr. Kumuda Reddy, M.D.
These recipes are easy, quick and healthy—and your kids will love them.
Ayurvedic Pizza
(Makes 3 individual pizzas)
6 organic, whole-wheat flour tortillas or chapattis
2 cups freshly-made pesto sauce or fresh pizza sauce OR 1 jar of organic pizza sauce or pesto
3/4 cup broccoli florets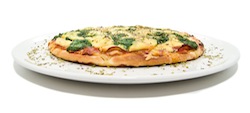 1/2 lb. organic tofu
1 1/2 cups fresh organic mozzarella cheese
1/2 cup olives
1/4 teaspoon turmeric
1/4 teaspoon ground ginger
1/8 teaspoon black pepper
1/8 teaspoon ground coriander
1 tablespoon olive oil
Oregano to garnish
Step 1: Steam broccoli and tofu until tender and salt to taste. Blend in blender until smooth. Set aside. In a separate fry pan, dry roast the whole-wheat tortillas about 40 seconds on each side over a medium heat.
Step 2: Make fresh pizza sauce with the spices. Set aside.
Step 3: Place three tortillas on a baking pan. Spread a thin layer of cheese over each tortilla and then place another tortilla on top. This makes a thicker crust and makes it easier to eat. Brush the top tortilla with olive oil. Then spread a layer of pizza sauce. Next comes the tofu mixture. Spread a thin layer of it over the sauce. Spread the cheese over the tofu mixture. Garnish with olives and a pinch of oregano.
Step 4: Place in a 350˚ F preheated oven and bake about 10 minutes or until the cheese is melted.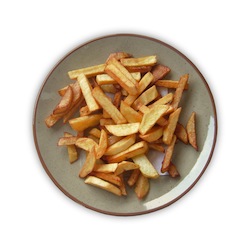 Baked French Fries
4 organic Idaho baking potatoes
3 tablespoons olive oil or ghee
1/2 teaspoon turmeric
1/4 teaspoon ground ginger
1/2 teaspoon ground cumin
1/3 teaspoon ground coriander
Salt and pepper to taste
Directions:
Preheat oven to 400˚ F. Peel and cut like French fries. In a large bowl, add potatoes and sprinkle with oil, spices, salt, and pepper. Stir until well coated. Place potatoes on cookie sheet and bake for 45 to 60 minutes. Turn with a spatula after 25 minutes.
Veggie Burgers
1 cup grated carrots (steamed)
1 cup pinto beans or black beans cooked and mashed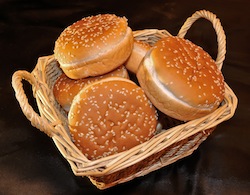 1 cup cooked short-grain rice
1/4 cup ground almonds that have been soaked overnight
1/4 teaspoon salt
1/4 teaspoon pepper
1/8 teaspoon cinnamon
1/4 teaspoon ground cumin
Ghee or olive oil for frying
Grated organic mozzarella cheese for garnish (option)
Directions:
Blend all ingredients together to form a thick mixture. You can use a food processor, and if needed add more ground nuts to make a thicker mixture. (Be careful not to process too much, as the batter will become too thin to form patties.) Form thin patties and fry in ghee or olive oil, about 7 minutes each side. Melt fresh mozzarella cheese over one side and serve on a bun. You can also serve it in a pita pocket bread with lettuce.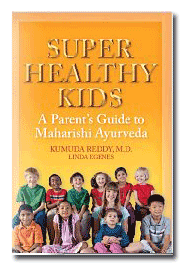 Recipes excerpted with permission from the book Super Healthy Kids: A Parent's Guide to Maharishi Ayurveda by Kumuda Reddy, M.D., and Linda Egenes.
"I originally wrote this article for MAPI.com Blog Issue 7, June 21,2012." Reprinted with permission.